Make an Appointment Today
Get Your Life BacK
Breakthrough
Depression Treatment
You've tried everything to get your depression under control and nothing has worked. It's easy to feel like it's your fault. But the truth is that you just haven't found the right treatment yet. Dr. Albert's passion is helping people with depression find relief. His years of experience working with severely depressed patients led him to pursue additional training in a revolutionary treatment called Transcranial Magnetic Stimulation (TMS). TMS has worked for countless people, like you, when medication and therapy have failed.
Reclaim Your Life: The Center for Brain Stimulation
Dr. Aaron Albert is a highly qualified practitioner of TMS that has been helping patients find relief from their depression, anxiety, and OCD in his revolutionary practice, The Center for Brain Stimulation. The Center for Brain Stimulation is one of the only facilities in the Wilmington, North Carolina area that specializes specifically in TMS therapy to treat depression, anxiety, and OCD. Best of all, is that TMS is covered by most forms of medical insurance.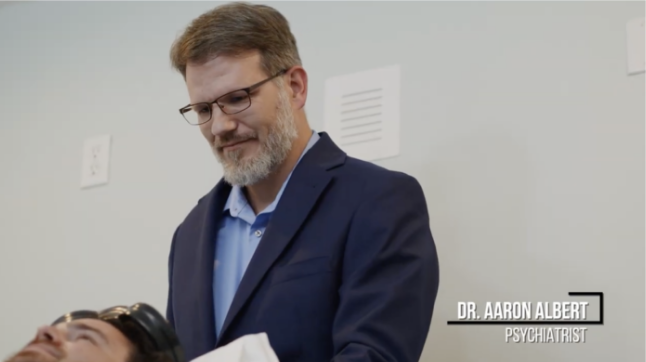 SPECIALIZING IN
The Cloud TMS System
What is TMS Therapy?
TMS therapy is new and novel type of brain stimulation that treats depression using brief electromagnetic pulses (significantly weaker than those used in an MRI machine). These pulses pass through the skull easily and stimulate neurons in underactive regions of the brain thought to be responsible for depression. First approved in 2008 it is an effective form of treatment against drug resistant depression. TMS therapy has been demonstrated to be safe, well tolerated, and effective in numerous clinical trials and double blind studies, with little to no side effects. Tens of millions of people around the world have received TMS therapy. Research shows it to be at least as effective as antidepressant medication. Close to 70% of patients receiving TMS therapy will feel some benefit and relief in depression symptoms – half of those patients will be in full remission after treatment.
Is it Painful?
No. But it might be mildly to moderately uncomfortable for the first few sessions as the patient gets used to it. It depends on the individual. In the great majority of patients TMS is a well tolerated and very safe procedure. Most people describe TMS as a mild tapping sensation where the stimulator coil is being applied. The sensation of the pulse may feel similar to a TENS unit.
How long does it last?
Most patients report feeling positive benefits of TMS therapy even some years after their initial treatment. In most cases effects can be felt up to a year. If needed, maintenance TMS therapy sessions can be done.
Is TMS Covered by Insurance?
TMS treatment is generally covered by most major insurance plans after antidepressant medication and therapy. If you call us, we're happy to help you determine if your insurance will cover this treatment.
Watch our video about TMS now
Make an Appointment Today
Dr Aaron Albert
General Psychiatrist
Dr. Albert is a general psychiatrist with over 7 years of experience, specializing in treatment of medication-resistant depression. His passion is helping people with depression find relief. In addition to medication, he uses a revolutionary therapy called Transcranial Magnetic Stimulation that has helped countless patients finally find relief from their depression when antidepressants failed.
He attended Wake Forest School of Medicine and completed psychiatry residency at Wake Forest Baptist Hospital. He is a fellow of the American Psychiatric Association and a member of the North Carolina Psychiatric Association and the Clinical TMS Society.
What our patients have to say
Our Patients Experiences
Dr. Albert is a kind and caring person whose style immediately relaxes you. He's very easy to talk to and he genuinely wants to get to know you in order to help. I highly recommend him.
Dawn F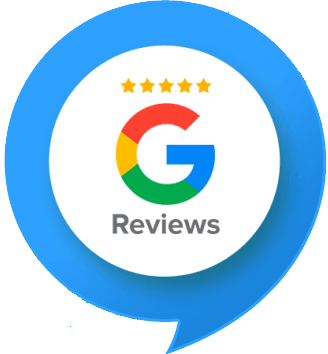 I have been going to Dr Albert for a few years now. He is a great person to talk to, very professional and constantly doing his homework to stay on the cutting edge of his field. I can honestly say I've never left his office in a bad mood.
Bradford P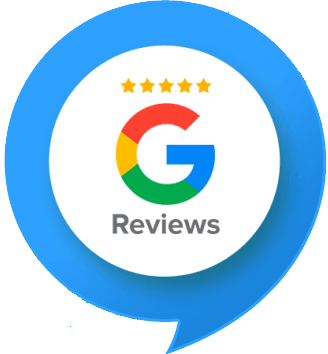 Dr. Albert is knowledgeable, flexible, respectful, and treats you as a whole person, not just a collection of symptoms. I am grateful he is my psychiatrist.
Peggy S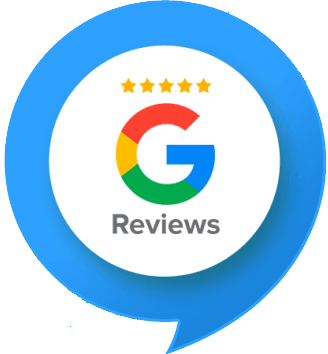 Dr. Albert is the best psychiatrist I've seen and I've seen a lot! He takes the time necessary to hear you and is honest and straightforward about how he can help.
Elizabeth S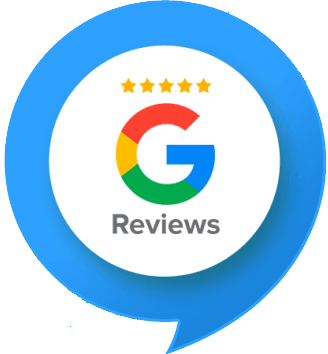 I've seen Dr. Albert for 2 years now and have been pleased with his care as well as the progress I've made along the way. Dr. Albert has always been available when needed with quick response time. Thanks Dr. Albert.
CJ B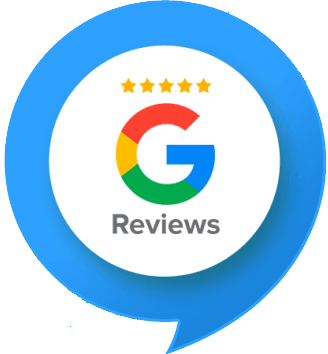 Have received both Zoom and in the office appointments. Very satisfied with all aspects of care and TMS treatments. I highly recommend Dr Albert.
Debra D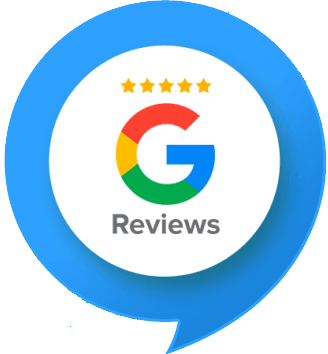 Dr. Albert is the best! Listens, understands, and is super helpful.
Laura S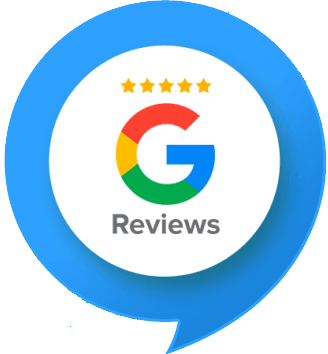 Dr Albert is a great doctor who cares intimately about his patients. He has treated my mother for almost a year and has helped her tremendously! Caring, kind and quite intelligent in all he does. Thanks again Dr. Albert
Russell E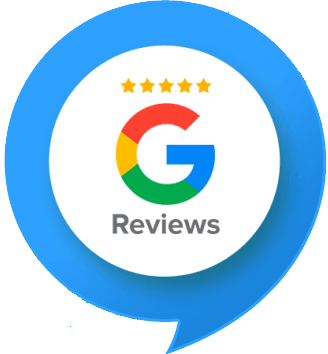 GOT A QUESTION?
Frequently Asked Questions
How is TMS therapy performed?
TMS therapy is applied by a TMS device with a stimulating coil. The patient sits in a comfortable chair while the technician takes some measurements of the patient's head. Once appropriate measurements have been made to determine optimal location of the coil placement, the technician then places the stimulating coil on the patients head and starts treatment. The treatment typically lasts from 10-20 minutes. This is conducted over a 6 week time frame of daily sessions. After each session the patient can drive home or back to work unassisted and can immediately resume normal daily activities.
Is TMS right for me?
TMS is a great option for patients whose depression has a substantial negative impact on their lives and who have not gotten relief from therapy and multiple trials of antidepressant medication. TMS can also work for patients that have not been able to tolerate the side effects of antidepressants.
Is TMS safe?
Yes, TMS has been proven safe in large clinical trials and is FDA approved for treatment of depression.
Is TMS covered by insurance?
TMS treatment is generally covered by most major insurance plans after antidepressant medication and therapy. If you call us, we're happy to help you determine if your insurance will cover this treatment.
What are the side effects of TMS?
The most common side effect is mild scalp discomfort at the stimulation site during the first few treatments. Headaches have also been reported, though TMS does not increase the risk of migraines even in patients with a history of migraine headaches. The risk of a seizure induced by TMS is estimated at 1 in 30,000 treatments (0.003%) and precautions are taken to minimize that risk.
Is TMS the same thing as ECT (shock therapy)?
No, they are completely different treatments.
What can I expect at my first appointment?
At your initial consultation, Dr. Albert will get the information needed to determine if you are a candidate for TMS and any information required by your insurance company to submit prior authorization forms.
Will I still need antidepressants after TMS?
There's not a simple answer to this question.  If your depression goes into complete remission after TMS, you may want to consider tapering off some or all of your antidepressant medication under the supervision of your doctor.  However, as depression tends to reoccur over time, many patients choose to continue taking medication as a preventative measure.
OUR BLOG
Health Tips from the Pro's
When suffering from Major Depressive Disorder (MDD), people begin to feel lonely and isolated. Antidepressants, also known as Selective Serotonin Reuptake Inhibitors (SSRIs), are typically the first method of treatment. However, these may not always work for everyone. Some people [...]